Selected from a variety of the best and freshest ingredients each season has to offer.
As we incorporate an abundance of the most delicate food element, you are sure to enjoy the richness in flavor and experience of Lake Toya.

An all-you-can-eat buffet variety using a wealth of seasonal ingredients!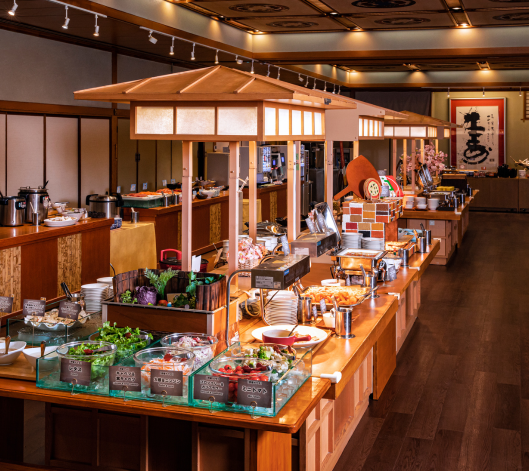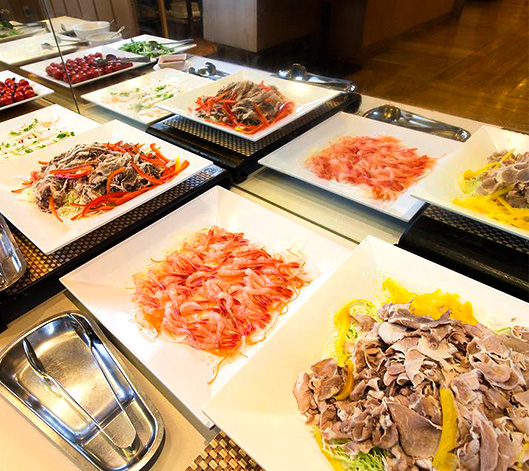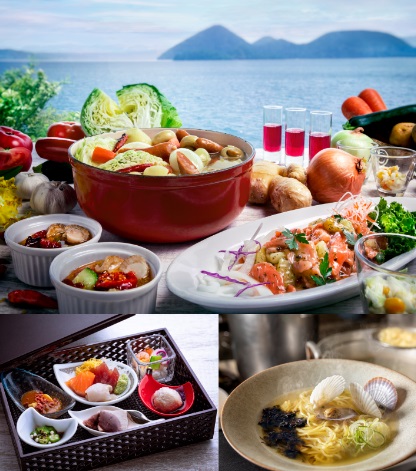 Plethora of fresh seafood and vegetables!
Enjoy our arranged buffet style of meals with new seasonal creations for your delight.
We even have a terrace area for having a meal while in Lake Toya's spectacular scenery.
About smoking

The buffet restaurant is an all non-smoking area.
There are 3 places for smoking that are located just outside of the entrance, in front of the "Izakaya Corner" on the 1st floor, or in front of elevator on the 2nd floor respectively.
Preparation for

young children

Child chair, spoon and folk are available for use free of charge. Please be aware that the amount is limited.

About baby strollers

Guests are permitted to bring a baby stroller to the dining area, however, please be careful not to block pathway and other activity that may interfere with other guests experience. Thank you for your cooperation.
About food allergies

Concerning matters of food allergies, please contact us.